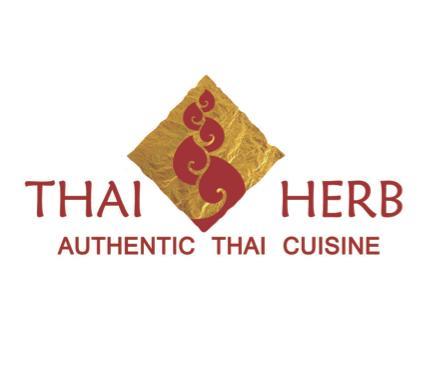 Located at 1116 Eastchester Drive in High Point, Thai Herb offers Thai cuisine and sushi for lunch and dinner seven days a week. Alcohol is available.
Though I have a go-to Thai spot in Greensboro, Thai Herb was offering a Groupon and seemed worth a try. It ended up being an uneven experience, but not one that I regretted.
First, the good: though the restaurant is minimally staffed, service is prompt, friendly, and helpful. The menu balances Thai classics (curries, pad thai, rice dishes, soups, and apps) with a respectably deep sushi selection. Moreover, unlike some establishments, Thai Herb will actually achieved the desired level of spiciness (don't request Thai hot unless you really want to sweat). My order of seafood ga prow featured an excellent dark, rich sauce with basil notes and a nice bit of heat. They also didn't skimp on the seafood: there were plenty of shrimp, scallops, and mussels.
That said, the execution is uneven. The calamari in my dish were rubbery, and my wife found the glaze on her crispy chicken to be overly sweet. Our Groupon made pricing a bit of a moot point, but under normal circumstances, the $15 paid for my seafood dish seemed fair whereas charging the same amount for her chicken dish was hard to fathom. Thai Herb's location – in a strip mall on a high-traffic stretch of Eastchester – also doesn't do it any favors.
All told, Thai Herb is a decent middle-of-the-pack option. The friendly service and willingness to embrace spice and flavors are definite plusses but consistency and location hold it back.